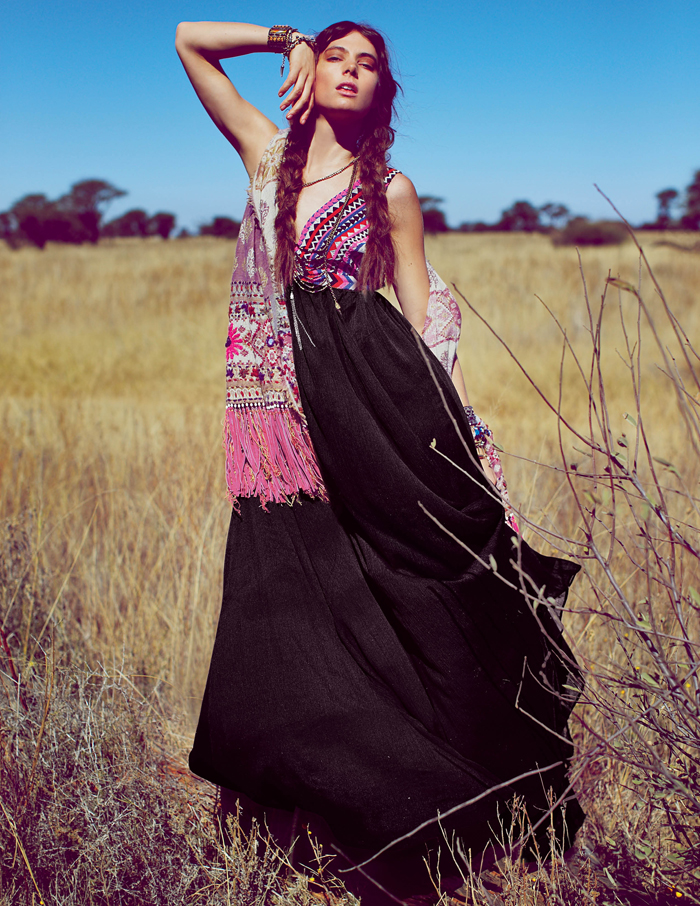 <p>
Jessica Miller, photographed by Guy Aroch, explores the landscape of South Africa and celebrates its breathtaking beauty in the Free People August 2012 lookbook.
The theme is pretty, wild, and utilitarian. Tribal prints and jewelry mimic the exotic setting, and tailored sportswear pieces keep the looks grounded in practicality for an outdoor adventure. Menswear-inspired items mix perfectly with pops of color and bohemian dresses while the styling focuses on layering to transition into the fall season. Scarves, outerwear, and lightweight sweaters keep things effortless and airy, but covered enough for cooler weather.
Free People also joined forces with Relate Trust, a not-for-profit so­cial enterprise, to create one-of-a-kind beaded cause bracelets. The items, featured in the lookbook, will be for sale on FreePeople.com and at all Free People stores. The sale of each bracelet contributes one dollar to the "United Against Malaria" campaign to offer life-saving mosquito nets and treatments in malaria-endemic regions throughout Africa.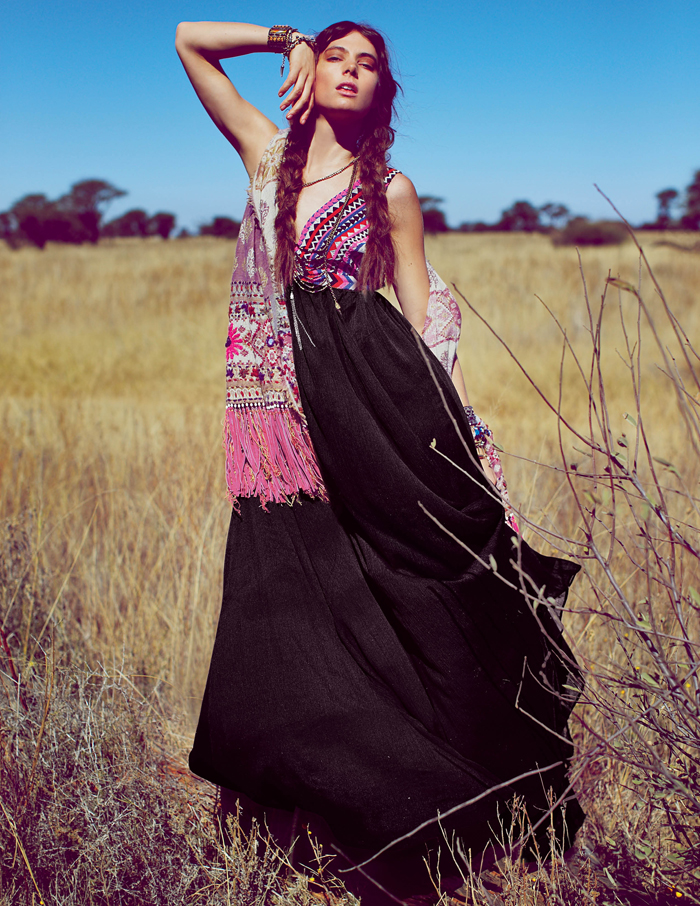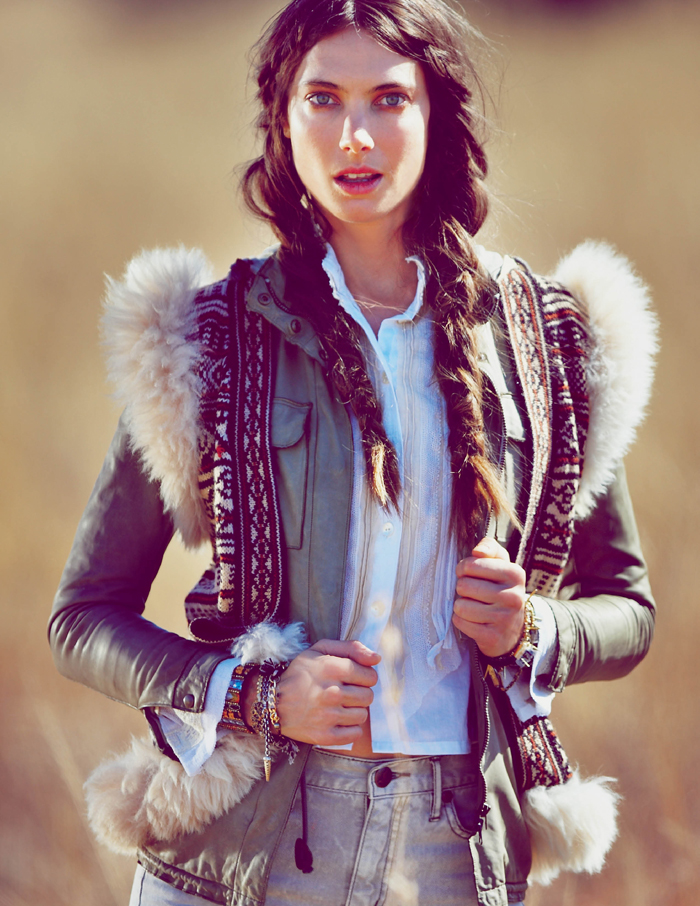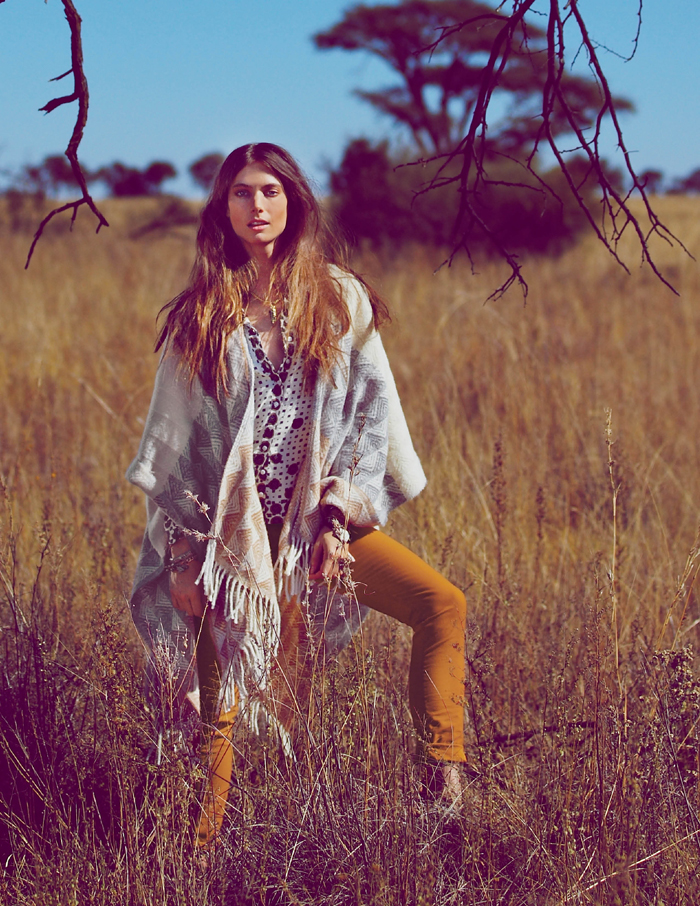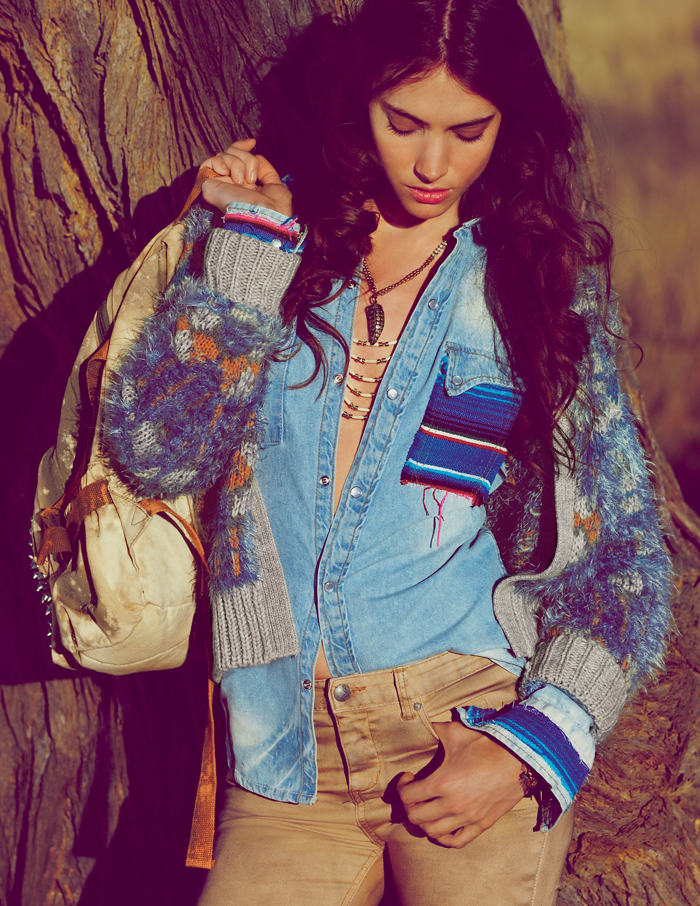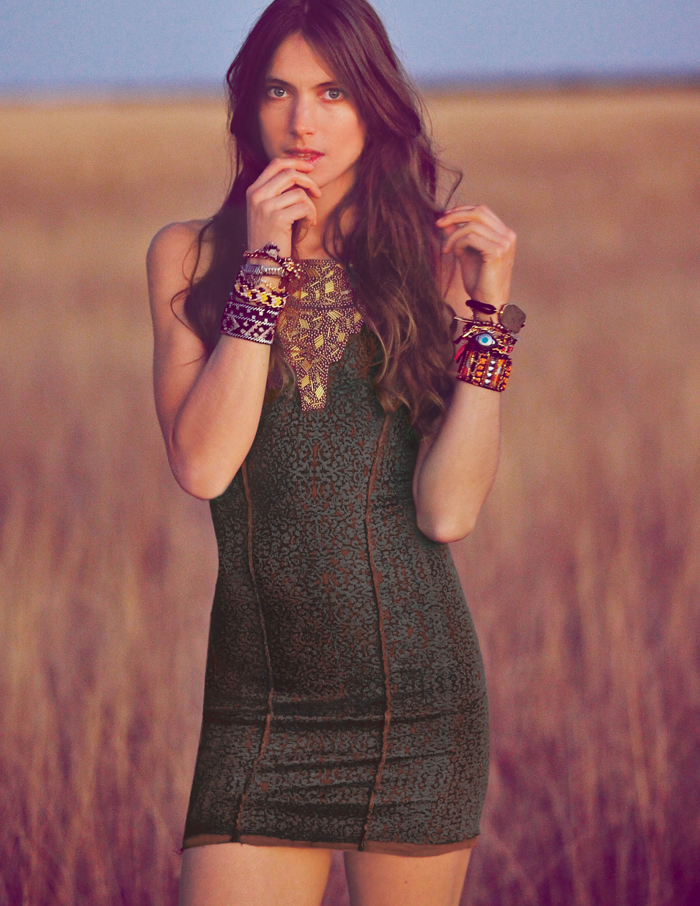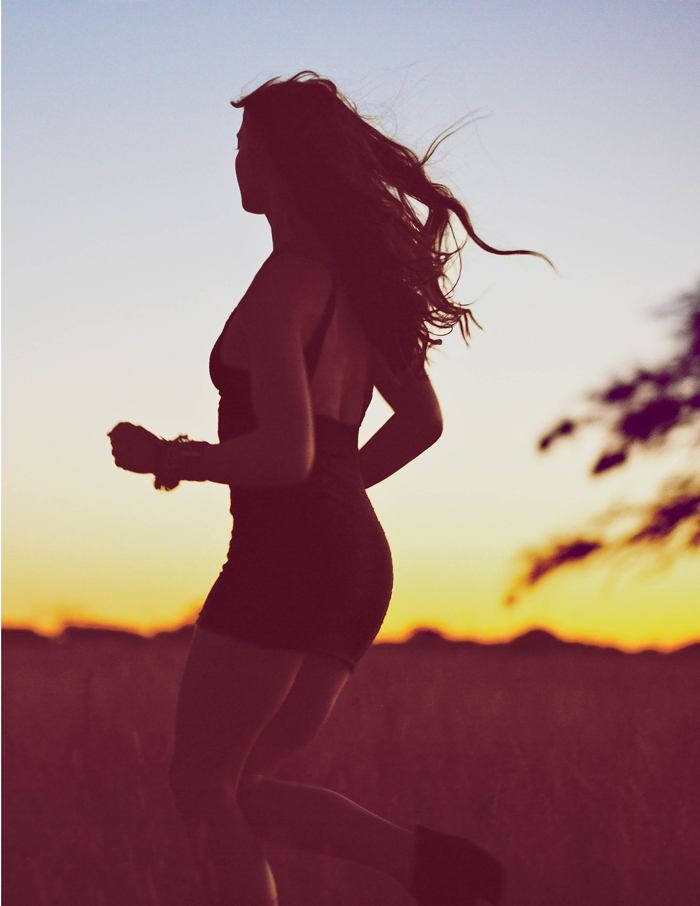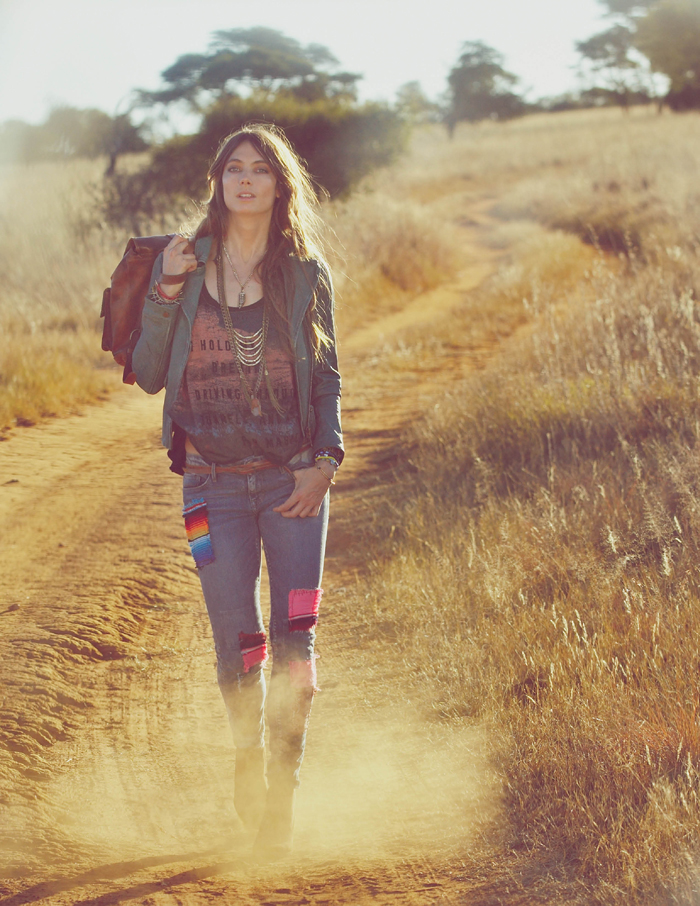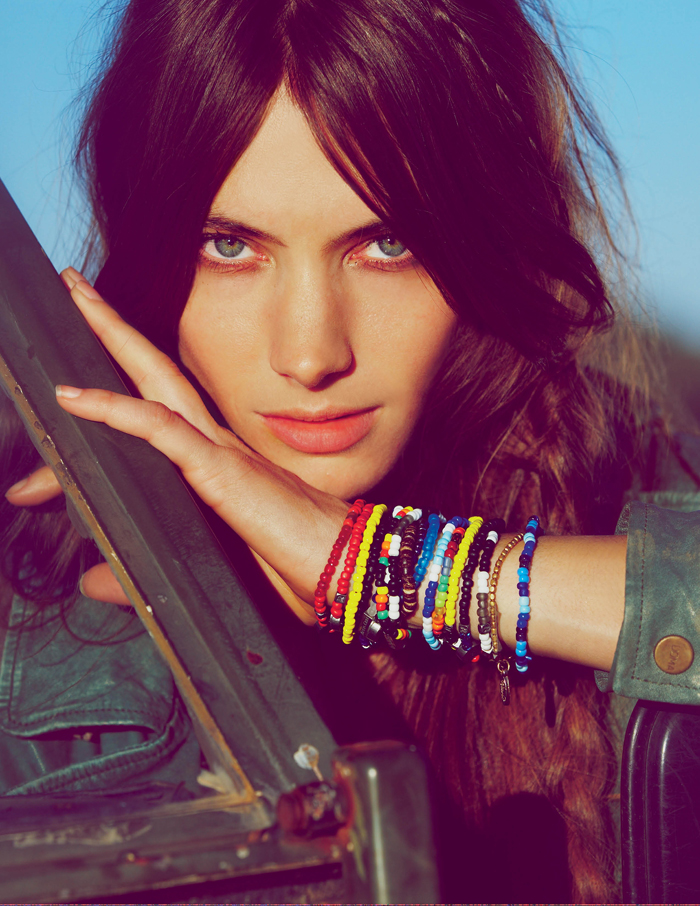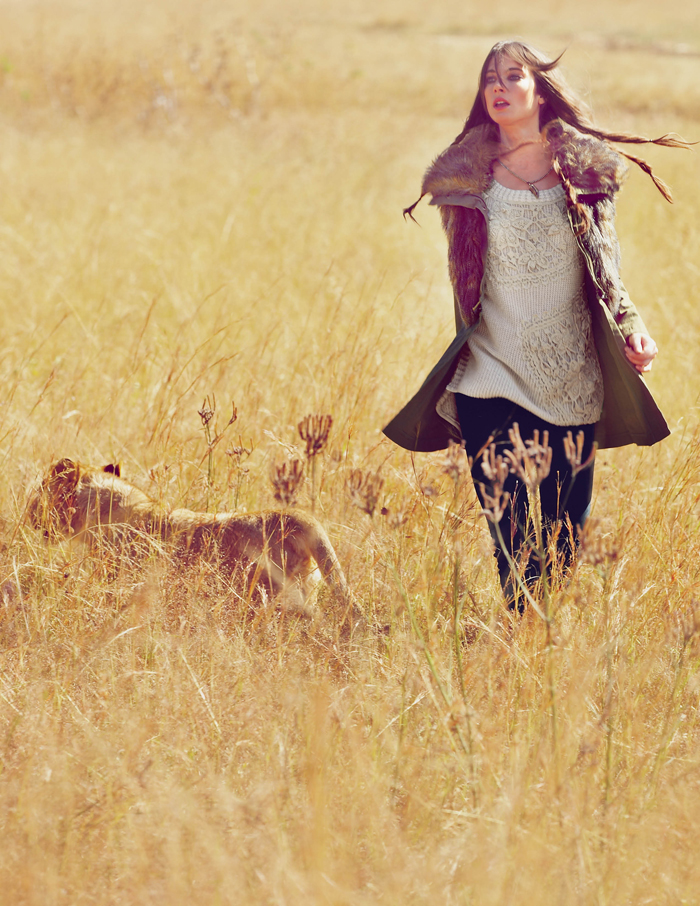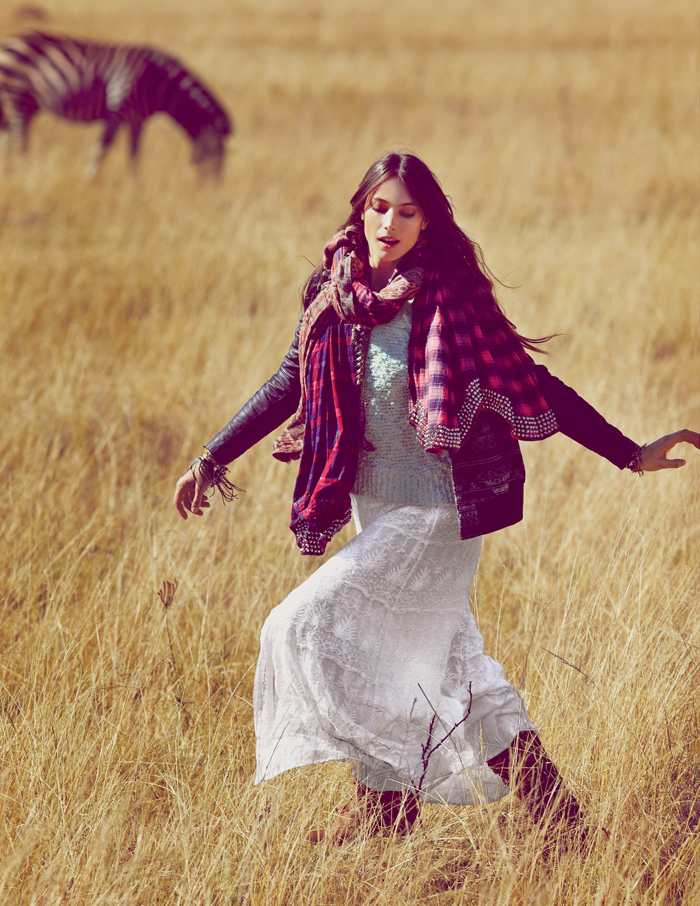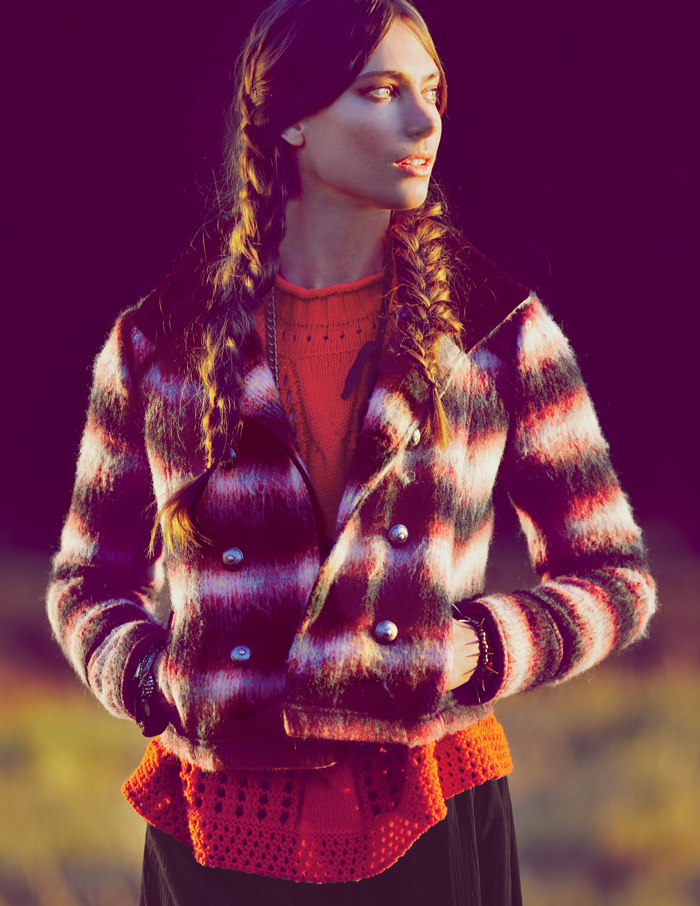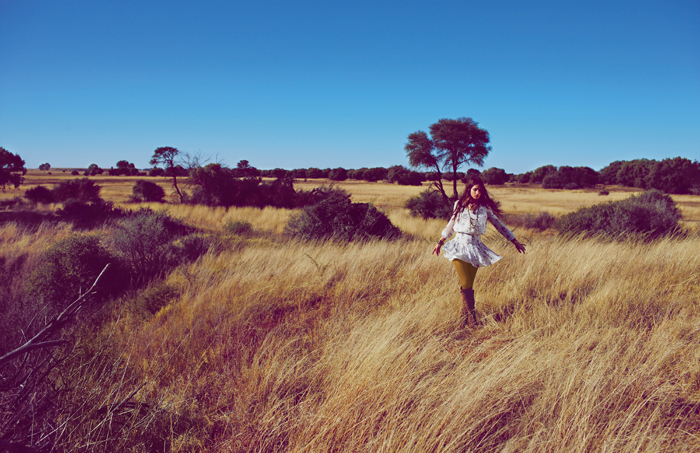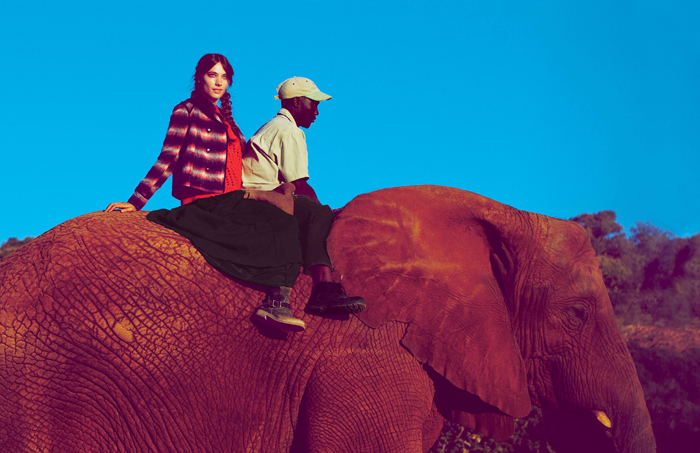 images/courtesy of free people